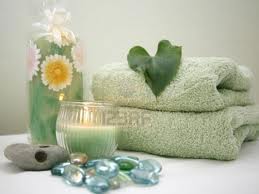 Anyone who's ever gone through a busy season knows that it can feel like the world is spinning so fast you're going to get seasick. I often find myself in these seasons unintentionally, as I pack my life to the margins and work it out so everything fits "just so"…but neglect to leave any room to accommodate surprises  – both good and bad alike.
This is the place I find myself in today, trying to catch my breath. If my life was pushed to the margins a couple of months ago, I'm certain I'm a few surprises past the margins by now.
The most unexpected surprise recently was the loss of my Grandpa. As I'm sure any mother knows, trying to slow down long enough to grieve in the midst of all the things on your to-do list is a tricky task.
This is exactly the type of situation you'll find yourself in where well-meaning friends like to suggest a retreat. "You just need a good long break", they'll say. "Get away for a couple of days, and give yourself time to cry and to process all of those feelings".
Hmmm….That would be nice, except I have kids that need to be registered for school and doctor appointments to make and (Gasp!) I haven't changed out their winter wardrobes for summer clothes, and – oh yeah – I haven't even bought them new summer clothes yet (still trying to make peace with the fact that I have to replace entire wardrobes every season), and the garage needs to be cleaned out for an upcoming garage sale, and we have no food in the fridge and…
…And as good as a retreat might initially sound, an abrupt "time out" like this can  feel like slamming on the breaks after going a 1,000 miles an hour. As much as speeding through life can be unpleasant, so is whiplash. There's something about the mere suggestion of a retreat that can induce even more stress. It's too much of an about-face. At least with my current trajectory, I'm benefiting from momentum.
Don't get me wrong, there's a part of me that really wants to do all those luxurious "retreat" things like listening to my favorite worship music, journaling, exploring emotions…or just sitting with a good book and a cup of warm tea.
But there's a part of me that really, REALLY wants to accomplish each and every thing  on my to-do list. The truth is, they are very important to me. After all, they made the list for a reason.
Now, I know there is DEFINITELY a time to do an about-face and stop everything and just sit at the feet of Jesus. And if that's what I need, then Lord, please put it on my heart. But right now, here's what I really want:
I want to get my garage cleaned out (really, I do) and to fold my children's new summer clothes just right and to fill my house with the odor of candles and spring cleaning. I want to make fresh lemonade while my kids play in their pool.  I want to cook dinner and get groceries in the pantry. I want to feel the sense of accomplishment and delight as I get things crossed off my list. I want to be with my family….not alone in a hotel room somewhere, "retreat" or not.
But…I also don't want to neglect my soul. Which means that I need to do all of these other things slowly. More slowly than usual. I need to relinquish the idea of going 1000 miles an hour and instead learn to drive the speed limit. Or maybe I'll be like one of those really, really slow trucks with that sign "extra wide load"… only my sign would say, "Going slow. Carrying some baggage".  And I will be content as I wave people past, because I can get things checked off my list only as fast as my soul will allow.
This weekend, I might not sip a warm cup of tea in a quiet hotel room…Instead, I will sip lemonade with my kids. And if the taste of lemonade makes me think about my Grandpa and I feel like I could burst into tears, then I will excuse myself to do just that. If I need to clean the garage by day and sob through a sad movie at night, then that's what I'll do. I will listen to my favorite worship music while folding laundry. I will try to think less and pray more. Perhaps there really is a way to tend to EVERYTHING that is important to me right now…caring for my family, as well as caring for my soul.
And maybe it's better when they can exist side by side, moment by moment.
I love this paragraph from Shauna Neiquist's blog as she explores coming out of her own busy season. She says,
"The engines of our life ran a little too hot for a little too long in this last season, so the next few days are about slowing it all down. That's doesn't mean a three day solitude retreat—although that's a nice idea. But a three-day solitude retreat would mean more childcare arrangements, less margin, less time at home, more stress on the system. What these next days need to be are un-hurried and un-structured. Wandering and puttering. Playing on the floor, taking walks, folding laundry, going to Pilates with a girlfriend, gathering around the table with the Cooking Club. Reading a novel, going to bed early, tending to our life, in all sorts of ways."
"Tending to our life, in all sorts of ways"…now doesn't that sound lovely?

3 Responses to "All sorts of ways…"