Happy Father's Day everyone! So sorry I didn't update all week. Garrett was a SICK boy and I wasn't able to get to the computer like usual. He's doing much better now…so we're back in business

Even though we're a little late, I wanted to get some pictures out for this week!
I took Gray to the strawberry patch on Saturday. It was just me and him…what a blast! He was so adorable…he picked a huge basket of strawberries all by himself, and I had to practically DRAG him out of there. He insisted on carrying his basket back to the car with ZERO help from me. His little arms could barely handle that teetering basket…strawberries were spilling out left and right. BUT he did it. What a champ!
Then it was back to the house to make strawberry shortcake, with banana muffins and homemade whip cream.
There is absolutely NOTHING that represents the taste of summer better than fresh picked strawberries still warm from the sunshine.
LOVE IT!!!!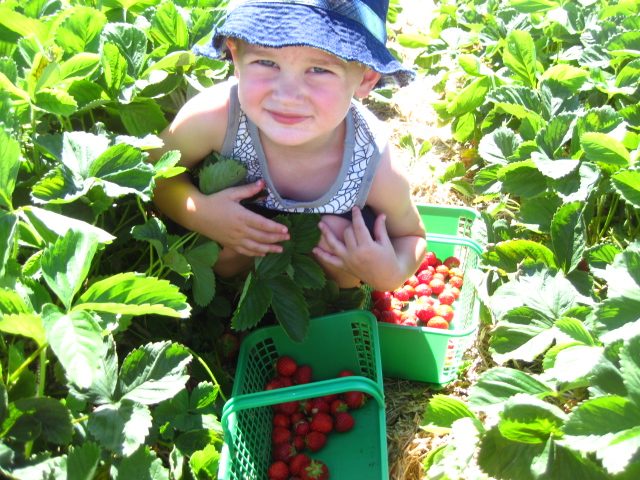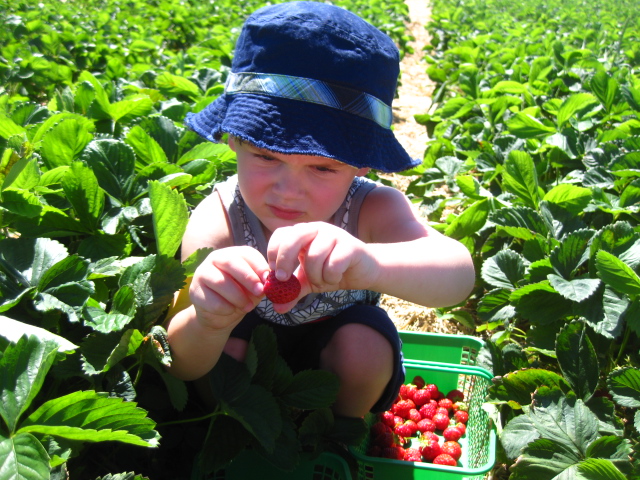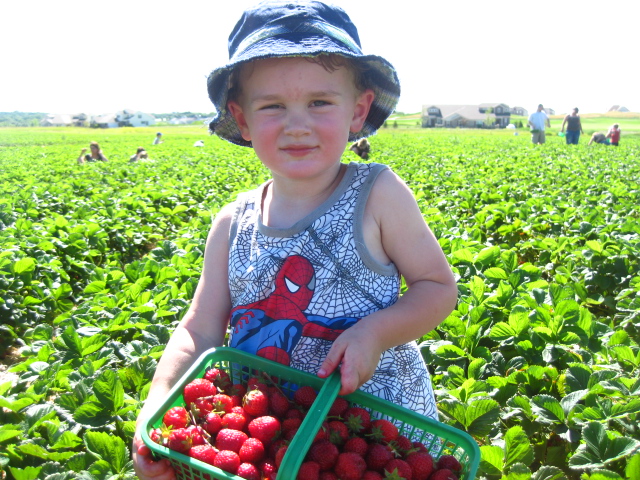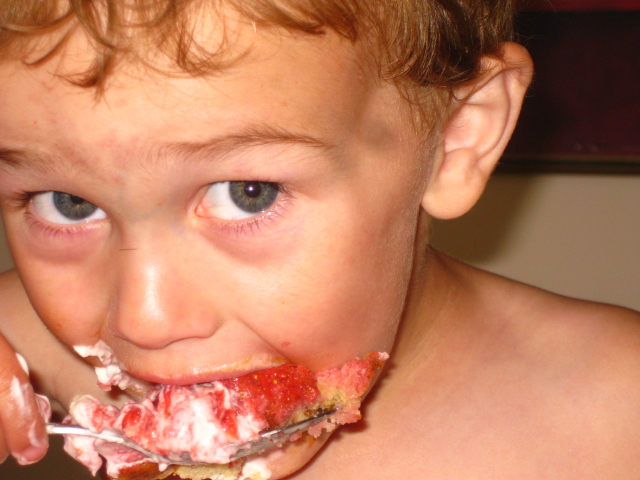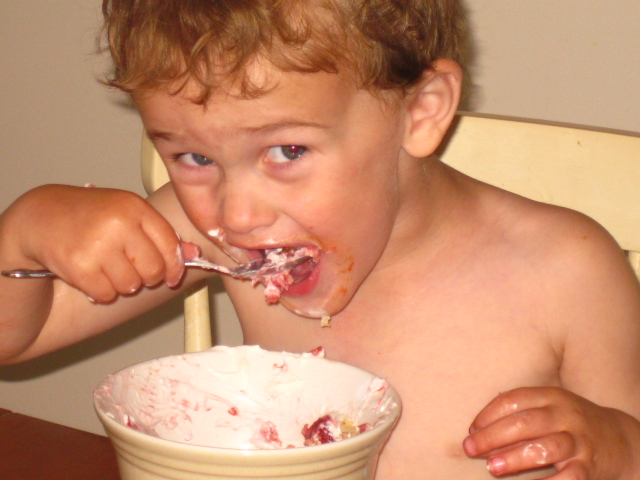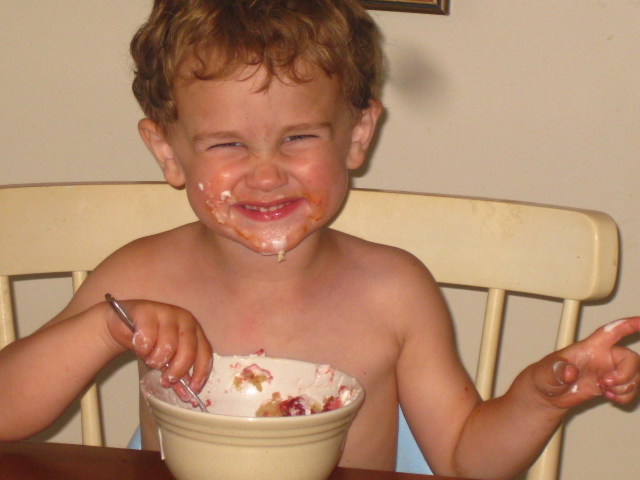 One Response to "Fun Photo…Sunday!"