With all the revelations swirling around social media this week, I thought this might be a good time to share more about my recent journey in my own faith and how it could relate to current events today.
One thing is becoming clear…our country is at war with itself. Rather than the UNITED states of America, it feels like we've been reduced to a laundry pile of ideas. Conservatism, liberalism, feminism, fundamentalism, traditionalism, consequentialism, socialism. Many of us spend much of our time just trying to separate the lights from the darks…trying desperately to figure out what goes where….so we can clean it up, make it shine again.
We elevate stories that support certain piles and pass by stories that don't. We ridicule those in our dark piles and exonerate those in our light piles. We are vigilant to make sure the lines stay clear. We all know what happens when a dark green shirt gets into the pile of whites…No lime green here, thank you very much.
This is a lot of what my "crisis of faith" felt like. Before this time, my faith had been solid and relatively simple. After years of wandering when I was younger, I had re-discovered the truth about Jesus and jumped in with both feet. From that point on the results spoke for themselves, and I discovered that He knew what He was talking about. Everything always happened exactly as He said it would. He knew something about humanity that no else did…and following him made my life…cleaner somehow.
I don't like laundry. My life feels more ordered when everything is folded and in their proper piles. And I liked my faith just like that. No room for doubt or nuance. No messiness complicating the task. Just neat and clean. For a long time I got away with that.
And then, by the grace of God, all of that fell apart. My world opened up faster than I could organize it, and the laundry started piling up. I have ALWAYS loved engaging with people who think differently than me, but suddenly that desire was at an all time high and I began reading books and watching videos…exploring other systems of thought. What began as a sincere desire to simply understand others' points of view soon developed into a three year journey of laundry sorting.  Because the more I learned, the harder it became to see the light from the dark and make my quick, easy piles. There was more nuance, more logic, more truth in all of these ideas than I had expected.
And that led to questions…then more questions. I had come unraveled…and it was horribly uncomfortable.  There were times I felt so out of control. Times when I doubted everything. I prayed. I cried. I begged God to return the reassurance I once had. I read, I studied, I searched for a solid foundation to rebuild. But even after I had found satisfying answers to most of my intellectual questions, I still knew I was missing something. And I knew somehow that whatever it was would have to come from God…because I had come to the end of myself. And so I waited.
It was in this season of waiting that my good friend surprised me with an amaryllis bulb for Christmas. She told me to plant it with my kids and in a few weeks it would bloom into a beautiful red flower that we could all enjoy. She sensed my hesitation and quickly said "Don't worry these things are impossible to kill".
If there's one thing I learned through my faith crisis it was never say never.
I followed the directions and planted the flower just as they had instructed. I had done my part, now it was out of my hands and all that was left was faith. Faith that it would turn out the way it was supposed to. Faith that there would be life on the other side of this planting, sowing.
So we watched. And we waited.
And of course, three weeks later there was nothing. My friend came over and shared in my disappointment. "Oh bummer! Wonder why it never bloomed!" As we both stared at the lifeless pile of dirt with perplexed expressions, I couldn't help but feel a bit cynical. The similarities were humorous and annoying.
But then one day, a little sprout.
Seemingly out of nowhere. Weeks after I had long given up on that plant to do much of anything, it was there. Bursting through the dirt, carrying with it a little promise that somewhere in the void, something new was going to spring forth.
Did I dare believe it?
I remember sharing this with Ryan…feeling so vulnerable to even admit it.
"I think maybe God is speaking to me through this little flower…showing me that he's going to pull me out of this. Maybe this is a sign that I'm going to "bloom" again?"
I felt silly even saying it. And I felt sad that I felt silly. Because there was a day when I would never have questioned it. It was JUST like God to speak to me through a flower, wasn't it?  He had done stuff like that ALL THE TIME. My life had been one giant miracle. But I was so full of doubt. All the wandering in the wasteland had taken its toll. I was weary and my hope was small.
Ryan's response didn't help.
"Well then I sure hope that flower blooms because I don't think your faith can take it if it shrivels up and dies now!"
I had to laugh. In many ways he was right. But I began to let myself believe and just hoped beyond all hope that that flower was going to bloom. Because something about that flower was reminding me of a truth I had since forgotten.
There's no escaping faith.
You can do your part, you can study, read, analyze, question…you can make your neat little piles…you can plant, water, and watch.  But there are no clear answers to every question. At some point you just have to let go and trust. We all inevitably put our faith in something, don't we?
Weeks went on and that little sprout grew stronger every day, taller and taller. And so did I. I could feel life surging back through every fiber of my being. I could feel myself resting again. This vigilant laundry sorter was taking comfort and finding hope, even in the midst of the piles.
And then one day I went to the kitchen and looked up at the little sprout…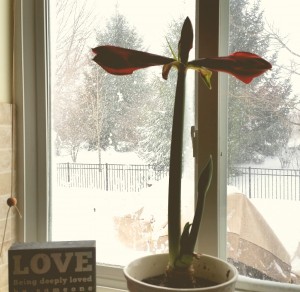 I couldn't believe what I was seeing. Tears began streaming down my face as I realized exactly what it was God was trying to tell me.
Jesus.
All the wandering, worrying, searching, questioning, All the piles, all the mess, all the confusion. All the "isms", all the light, dark and lime green….
and then there's Jesus.
That sprout didn't represent me and my faith. It was about Jesus. Whether my faith was puny or great, Jesus was still true. And that truth didn't rest on my ability to believe it. In all of my searching, I had lost sight of the most important thing. Whether I'm certain or doubtful, weak or strong, Jesus still IS. All my questioning brought me right back to what I had always known, but was afraid to trust.
Jesus is the only truth that can cut through the pile of dirt and bring life. He's the only truth that can resurrect a flailing faith and make it strong.
And He's the only truth that can sort through this mess we're currently in. After all, whether we want to believe it or not, the only thing that can be said about all these piles is that they are all dirty. We are all broken, we are all flailing….a thousand different sides of the same coin.  The best gift my season of doubt ever gave me is that I'm now more certain of that than I've ever been.
We are all in this together. Every time I selfishly speak a harsh word to my kids and crush a piece of their spirit…..Every time I point out someone else's mistake to make myself feel better or prop myself up with my own self-righteousness…
Every time I put my faith in myself instead of Christ.
There is no neat pile of lights and darks, blacks and whites. It's not possible to sift through the mess and make predictable, comfortable little categories.
We are all lime green.
And when we fail to admit that, it leads us to the same dirty laundry pile of self righteousness we can't stand when we see it in others. And when we trample on the innocence of Christ – the ONLY one who was without sin – and selfishly do what seems right in our own eyes…it's a dirty laundry pile of self worship. Can we all stop warring with each other and surrender instead? Not one side to another…but rather arm in arm before the throne of grace??
If there is anything I have learned through this three year journey it's that I have much to learn. But I know ONE thing that's true, that has never failed, that shows up just when you least expect it and most need it. One thing that slices through the noise of religion and irreligion…of hypocrites and self worship…of brokenness and need and lime green humanity.One thing that all my wandering always seems to point back to…
Jesus.
He's the realest thing I've ever hoped in and our country needs Him desperately.
We just need to have a little faith.
Isaiah 43:19
Behold, I am doing a new thing; now it springs forth, do you not perceive it? I will make a way in the wilderness and rivers in the desert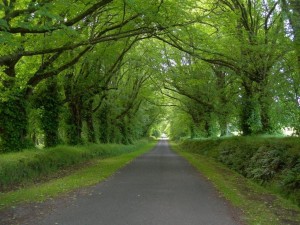 OK…so I guess now is the time for one of those more "serious" posts that I don't want to write but feel compelled to write. I recently posted an article ( a rant really) on my personal facebook page regarding the transformation of Bruce (Caitlyn) Jenner. Despite its "ranty" nature, it contained some interesting discussion points on issues regarding femininity, beauty, and the culture's view of both. I appreciated the issues he raised and thought some were valid…or at least worthy of discussion. I posted it mainly to get people's thoughts (which I knew I would most certainly get!) The problem is that I don't typically support this author and have found his writing often to be disrespectful and a bit careless. This article was no exception. I appreciate being direct, but you can still do so with kindness. This author has made me angry on more than one occasion by his harsh tone. It's just not my style.
But I overlooked all of this in this instance and posted the article anyway. I gave fair warning of its nature and made it clear I only supported certain points he was making. But at the end of the day, I regret posting it…because I don't ever want to compromise grace and compassion for truth. I'm sorry for anyone that it hurt.  I removed the post because I felt that any truth that might be found in it was going to be WAY overshadowed by everything else this author represents…and that's not what I want. I also didn't want people to wrongly assume I was partnering with this author in all of his opinions. And I did this based on my own convictions not because of pressure from anyone else.  Read the rest of this entry »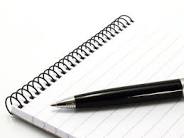 So it's been like 147 years since I've written. Apparently, I took an unintentional extended vacay…and many mini-vacays before that.
So much has happened  in the past few years. We moved again. My three big kids are all in school full time. And…they are called "big kids" now because we added ANOTHER baby to our family.
I am being reminded why I started this blog in the first place. And it's basically because babies make you nutso and writing helps me cope. And I do love it. Like a lot.
And I hate it a li'l bit too.
I've been wondering for a while why it's gotta be such a love/hate thing for me.  And why the "hate" part took over and caused me to hit the pause button for so long.  There are probably many little reasons I'm unaware of, but here are the Big Few.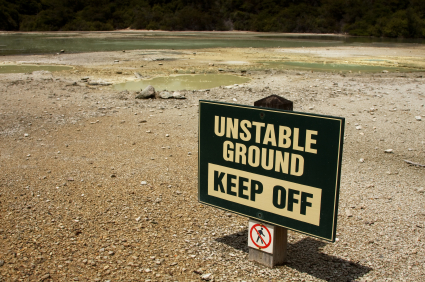 I hesitate to even write this as there are millions of voices already clamoring to be heard in the midst of this devastating tragedy. And the more talking there is, the noisier it gets.
And the harder it is to listen.
I am not a politician, nor am I a member of the NRA. I don't understand much about mental illness, especially the shadowed corners of a human mind that can carry out something so evil.
I am a mother. I am a mother who welcomed her 1st grader home from school on Friday with grief in my eyes.  She asks me what's for snack. I stare at her Tinkerbell backpack and hold in sobs. For my child, life goes on like any other day. And yet for others…
"WHY is this happening?!" we cry.
And we are pummeled with answers: Gun control, mental illness, policy, religion….our hearts cry out for restitution and relief, while our minds struggle to analyze and problem-solve. Similar to the 9-11 tragedy, we begin looking for a way to rebuild.
But with so many opinions, where do we start? Read the rest of this entry »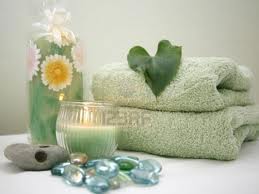 Anyone who's ever gone through a busy season knows that it can feel like the world is spinning so fast you're going to get seasick. I often find myself in these seasons unintentionally, as I pack my life to the margins and work it out so everything fits "just so"…but neglect to leave any room to accommodate surprises  – both good and bad alike.
This is the place I find myself in today, trying to catch my breath. If my life was pushed to the margins a couple of months ago, I'm certain I'm a few surprises past the margins by now. Read the rest of this entry »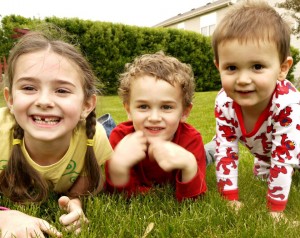 So I decided I'm boycotting Mother's Day next year. Can I do that?
Here's the reason. For two years in a row now, I've had a less than stellar Mother's Day. I know, I know…how is that possible when you have the best family on the planet?!
Well I can start by telling you what is NOT to blame. It has nothing to do with all that mumbo jumbo about having unrealistic expectations in regards to holidays. You know the whole idea about how we women put so much pressure on the day that it inevitably fails to live up to our high hopes?
No, no …THAT is a rookie mistake that only newlyweds make. It only took me a few years to learn that you're not supposed to expect too much,…that way you can be really knocked out when something goes awesomely.  Once I let go of hopes that my husband would hire someone to skywrite, "You're the world's best mother" across the horizon during a sunset dinner, things began to go much more smoothly.
So that's not the problem. The PROBLEM is that life does not care what the calendar says. Apparently, all of the things that make ANY day a bad day can happen any time, including on holidays. Things like, oh I don't know, being overtired, having cranky kids, getting behind in laundry, housecleaning, and yardwork…and really wanting to hang out with your family, but secretly wishing you could just take a nap.
As nice as it would be for the universe to refrain from dishing out my serving of "bad day" until after a holiday has passed, sadly it does not. And for two years in a row now, I experienced a very "normal" bad day that just so happened to fall on Mother's Day. Now we have a problem. Experiencing a bad day on Mother's Day can make us feel really ripped off as though the universe isn't cooperating. Does it not understand that this is MOTHER'S DAY?! I only get ONE DAY A YEAR for crying out LOUD!
So THAT is the reason why I have decided to boycott Mother's Day. I'm through with trying to put it in such a little box, because it's too big to fit there anyway. Instead, I think it makes more sense to look for Mother's Days all along the way. Like in Alice in Wonderland where they celebrate "un-birthdays".
Perhaps I'll be surprised when it shows up next week when my daughter tells me I'm "the best mommy ever" for no particular reason. Or maybe it will be when I catch my son sleeping in just the right position so I can see his lips all scrunched up, and he's in a deep enough sleep that I can kiss him without waking him up. Or when my kids do something hysterical and crack me up just when I need it most. Or eat their vegetables.
Or maybe Mother's Day will be this winter, when we have a picnic under the dining room table because it's  freezing outside…and my husband takes my hand and says, "Thank you for being the mother of my children…you really do rock".
Yep. I'm pretty sure we're all selling ourselves short if we focus on just one day a year. So let's not. There are too many great days out there that will qualify as a Happy Mother's Day. Let's soak 'em up so we don't miss a single one.
Who cares what that stinkin' calendar says?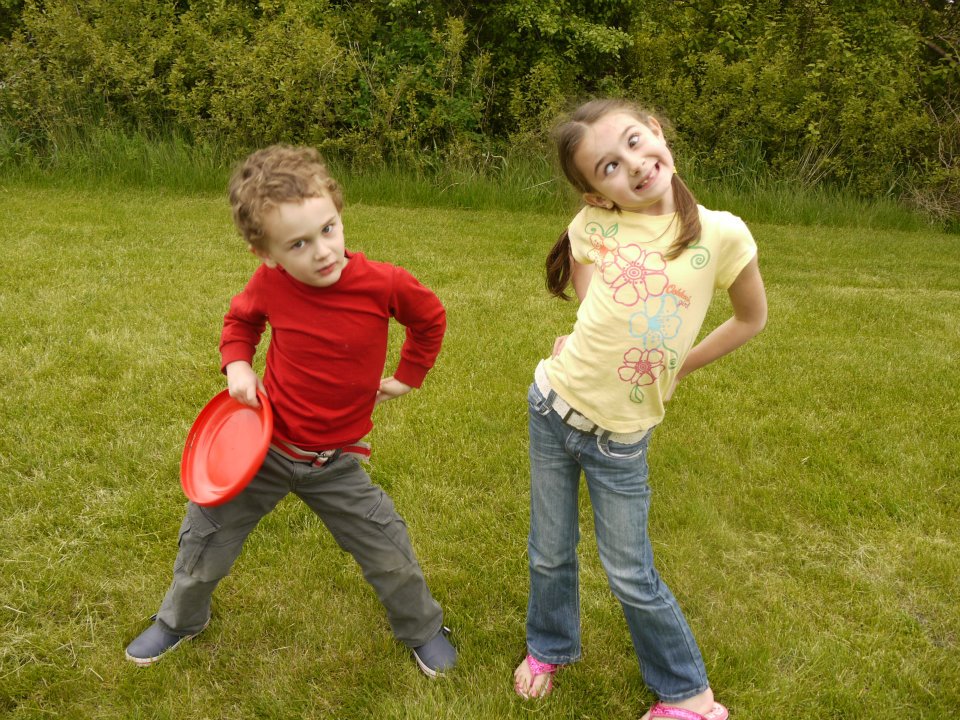 Today I'm a guest blogger at Laura Kroko's website, Beholding Glory. She is a mother three children and the author of a bible study called, "Beholding Him, Becoming Missional". I just finished leading 20 women through the study at my church and it was GREAT!!
This post is a part of a series Laura is doing called "Creation revealing the Glory of God". Be sure to subscribe to her blog so you can see all the posts in this series! To see my guest post, please click  HERE!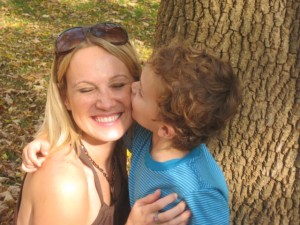 "Mom, do you need a hug?"
Our kids say the "darnedest" things, to be sure. But this question from my four year old was so profound and unbelievably well-timed that it transcended simple cuteness. I'm not sure there is anything sweeter than a little face framed with dirty blond curls saying in so many words, " I SEE YOU, Mama".
My son has wisdom far beyond his years in this way. He truly does see people. Tell him your back is hurting just a bit and he'll somehow remember to ask you three weeks later how it's doing. He just notices things. (This is an amazing quality, but it can also be a little unnerving as a mother. Secretly, I really hope to go unnoticed when I'm having a "cranky day", as we like to call it around here.)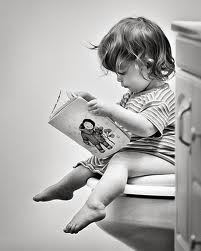 My two oldest kids are 6 and 4, but being that my four year old potty trained himself (no joke), I feel REALLY out of touch with the latest potty training methods. Frankly, I've been so busy just trying to keep my youngest from meltdowns that potty training hasn't even crossed my mind. By now, I can change a diaper in three seconds with my eyes closed, so it hasn't really bothered me. It's a much bigger hassle trying to squeeze three kids AND a full cart into a tiny stall in the middle of Marshalls because someone "HAS TO GO NOOOOOOOWW".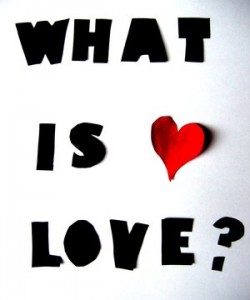 If there's one thing I've learned after being a wife and mother for a certain period of time, it's that I don't know that much about what it means to love. It seems simple enough when you first think of it….but am I the only one who feels like loving well can actually get really complicated in certain situations???
I mean, if you had to describe what love was, how would you explain it? Many couples have a reading of I Corinthians 13 at their wedding – I did! But I can't tell you I had any real idea of what it meant at that time. Or how to apply it! It states that, "Love is patient, love is kind. It does not envy, it does not boast, it is not proud. It does not dishonor others, it is not self-seeking, it is not easily angered, it keeps no record of wrongs. Love does not delight in evil but rejoices with the truth. It always protects, always trusts, always hopes, always perseveres".
That's a lofty list!