Hoping it would inspire the kids to eat, I gave them toothpicks for their ever-so-tasty Dino Nuggets Dinner the other night. I thought they would have fun eating them off of the stick. Kinda like Chicken Satay only with sub-par frozen chicken and no yummy marinade. Minor details, I told myself.
I turn my back for a bit to clean up some dishes and upon turning around, I find THIS: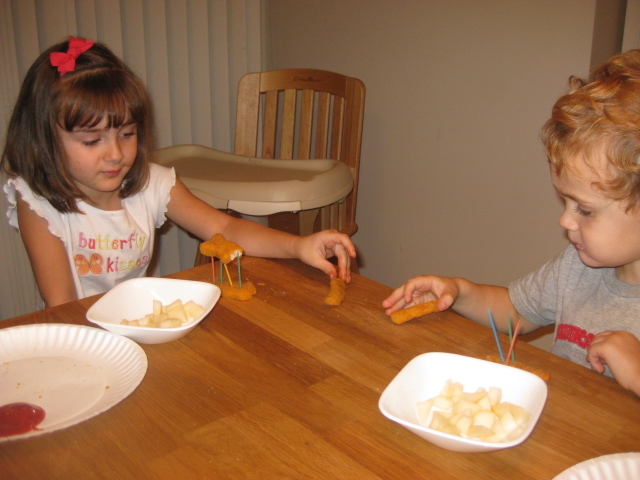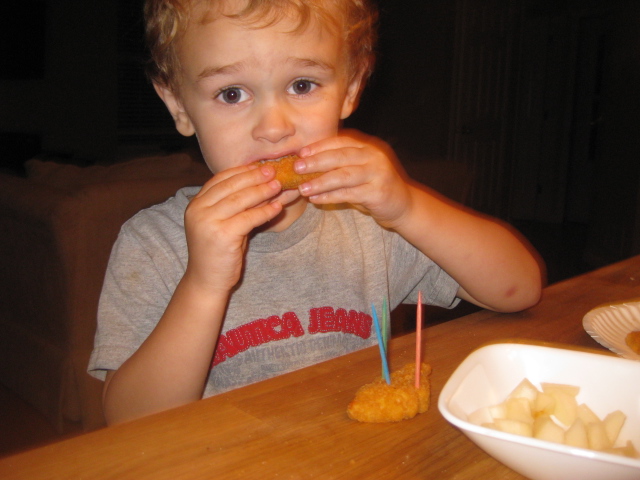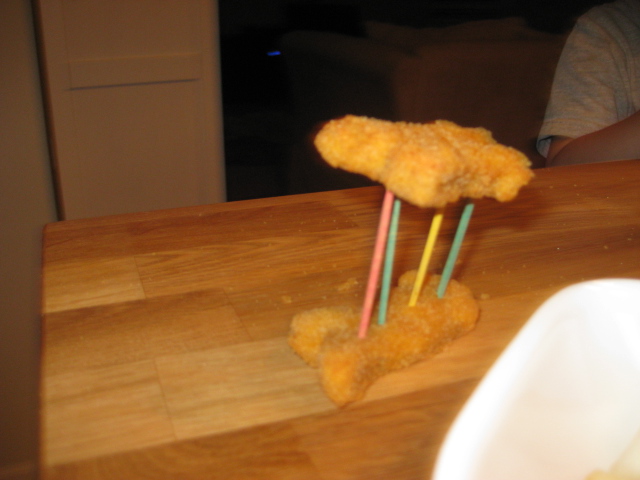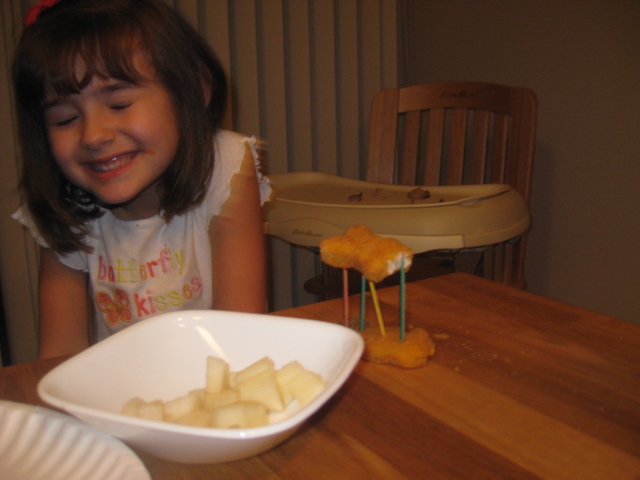 I was informed that THIS is a Dino Nugget Tower. Happy that it appears as though she took at least ONE bite before turning it into building material. Nonetheless, I think it's safe to say…Chicken Satay: Fail.